What's Your Compliance Personality?
There are countless things we have learned from being in financial services for over 40 years, but one of the most valuable is how to develop and improve compliance services and technology solutions based off of the needs of the many personalities that we have worked with along the way.
We have analyzed and categorized our diverse customer sampling into four distinctive, yet congruent categories.
The Always Prepared

The Procrastinator

The Know-It-All

The Old Timer
Which one are you?
THE ALWAYS PREPARED
The Always Prepared person does not need help knowing what needs to be done, they need help working more efficiently. The complexities of regulatory compliance is no surprise, but managing this cumbersome task is a challenge.
Personality Traits
This person has only been late to work once and that was  because the CFPB webinar on the small dollar rule ran 10 minutes late.

They rarely call in sick and when they do, they check-in midday to see if the CTRs have been filed.

They are a Microsoft Certified Application Specialist (MCAS) with an emphasis in Excel and knows how to pivot a table like no-one's business.
The Solution
The Compliance Management Portal automates several of the BSA/AML compliance nuances and allows you to streamline processes such as; document storage, calendar reminders, employee training and monitoring logs.
Automated Transaction Monitoring lets your compliance work for you. The comprehensive cloud-based system was built for cash-based businesses with KYC screening, automatic CTR/SAR filing, case management for back-end review and real-time data aggregation across brands, products and locations.
THE PROCRASTINATOR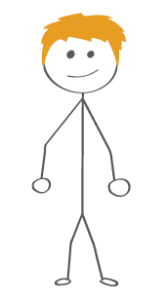 The procrastinator is never prepared and is not entirely sure what day of the week it is. Waiting until the last minute costs them a lot of extra time and money. They are completely overwhelmed with the intricacies of regulatory compliance and needs help knowing where to start.
Personality Traits
They were appointed Compliance Officer by their Dad two years ago, but has no idea what a CTR is.

To them, FinCEN is something they got rid of at the age of 15 when their Mother forced them to use Grandma's famous ointment that cures anything.

They typically only spring into action by about the third bank letter.
The Solution
Consulting with a BSA/AML compliance professional will help map out a plan to get even a procrastinator on track.
Calendar Reminders, in the Compliance Management Portal, allow you to set email reminders that notify you of upcoming important dates.
THE KNOW-IT-ALL
Much like the Always Prepared, the Know-It-All is prepared for most compliance situations. Yet, they are overconfident in their knowledge and do not want to accept any help. This gets them in trouble when it comes to an audit because there are serious deficiencies that they never saw coming.
Personality Traits
They nominated themself to be the Compliance Officer simply because they are certain no one else can do the job as good as them.

To them a "Deficiency" is a nasty word and when one is discovered, it is always someone else's fault.

They are famous for their eye rolls and it is usually do to an employee not doing their job to their standards.
The Solution
A risk based Gap Analysis will identify gaps, vulnerabilities and potential problems before a regulatory finding. This will allow you to put the proper policies and procedures in place to safeguard the business.
Rules and regulations are constantly changing and you need a CAMS certified professional that is keeping an eye out for your business through the Annual Compliance Oversight Program. Along with the use of the Compliance Management Portal, our consultants perform an annual Independent Review to assure compliance.
THE OLD TIMER
The Old Timer has been in the MSB industry since before the Money Laundering Control Act of 1986. Technology is not their friend and they need help bringing their policies and procedures into the 21st century.
Personality Traits
Their clipboard goes everywhere with them and is so worn down that it no longer resembles a rectangle.

Their "bullet proof" internal monitoring log has not been updated since the George H. W. Bush administration.

They are in utter shock when their compliance processes break and commonly use the defense, "but that's the way we've always done it."
The Solution
Knowing is half the battle and Online Employee Training will bring their BSA/AML compliance awareness up-to-date. As a rule of thumb, this needs to be done annually for all employees.
An updated internal monitoring log will ensure that you are monitoring the right money service processes. Available through the Compliance Management Portal, you can save monitoring logs directly to the portal. No clipboard needed.
We love working with all types of compliance personalities. It keeps us on our toes and our minds sharp. If it wasn't for all the many different types of customers throughout the years, we would not have built the comprehensive compliance services and technology solutions that we are pleased to offer today.
No matter which personality you identify with, there is always room to improve your compliance systems.
If you would like help with your compliance systems, contact us today.
(855) 922-4325
info@CapitalComplianceExperts.com
Tags:
Annual Compliance Oversight
,
Automated Transaction Monitoring
,
BSA/AML Programs
,
Compliance Consulting
,
Financial Services
,
OFAC
,
Online Employee Training
,
Regulatory Compliance