FinCEN released a series of advisories about financial crimes related to the COVID-19 pandemic. Money services businesses (MSBs) are especially vulnerable to financial crime during this uncertain time.
The purpose of the series of advisories is to reinforce that:
"Detecting, preventing, and reporting COVID-19 related scams and illicit activity is critical to our national security, safeguarding legitimate relief efforts, and protecting innocent people from harm

."
1ST ADVISORY
The first advisory
was issued
on May 18, 2020.
FinCEN
provides descriptions of COVID-19 related medical scams, case studies, red flags and reporting of suspicious activity
.
It is important for businesses to understand that many COVID-19 related scams are like pre-pandemic scams
.
The new scams have
been altered
to take advantage and profit from the pandemic by victimizing innocent people and businesses
.
2ND ADVISORY
The second advisory
was issued
on July 7, 2020. This advisory highlights imposter scams, phishing schemes and mule schemes.
These are forms of consumer fraud and seek to exploit vulnerabilities created by the pandemic
.
Imposter Scams
Fraudsters may use imposter scams to defraud and/or deceive innocent victims. Often these victims are elderly or unemployed.
Fraudsters reach out by phone, email or text to their victim. In their communication, they demand personal information to receive COVID-19 related benefits.
Phishing Schemes
Phishing schemes are an email that appears to come from a legitimate source. The message convinces the victim to click on a link or open a malicious attachment. This will enact a virus to extract personal information.
Mule Schemes
Mule schemes are a person who transfers,
illegally
, acquired money on behalf of or at the direction of another
. Authorities have detected recruiters utilizing work-from-home, good-Samaritan, romance and exploiting unemployment insurance programs.
3RD ADVISORY
The third advisory
,
was issued
on July 14, 2020. In this advisory, FinCEN updates to the Financial Action Task Force (FATF) list.
The list outlines jurisdictions with strategic Anti-Money Laundering and Combating Financing of Terrorism (AML/CFT) and actions intended to prevent deficiencies
.
Jurisdictions that
require
increased monitoring by FATF include:
Albania

The Bahamas

Barbados

Botswana

Burma (Myanmar)

Cambodia

Ghana

Iceland

Jamaica

Mauritius

Mongolia

Nicaragua

Pakistan

Panama

Syria

Uganda

Yemen

Zimbabwe
Additionally, FATF's February 2020 "High-Risk Subject to a Call for Action" statement remains in effect
.
The statement urges all jurisdictions to impose countermeasures on
Iran
and the
Democratic People's Republic of Korea (DPRK)
.
This will protect the international financial system from the significant strategic deficiencies in their AML/CFT regimes
.
Financial institutions should consider FATF's statements contained in this advisory when reviewing obligations and risk-based policies, procedures and practices for the jurisdictions noted above
Filing SARs
When filing Suspicious Activity Reports (SARs) related to COVID-19, financial institutions need to include pertinent information
.
To signify a connection to the activities highlighted in this advisory, in SAR Field 2 (Filing Institution Note to FinCEN) reference:
"June 2020 FATF FIN-2020-A004"
SAR reporting remains crucial in identifying financial crimes, money laundering and terrorist financing. It is beneficial to the security and stability of our financial system.
---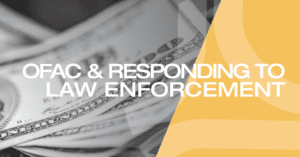 AML
,
Anti Money Laundering
,
Coronavirus
,
COVID-19
,
FATF
,
FinCEN
,
Imposter Scam
,
Money Services Business
,
MSB
,
Mule Scheme
,
SAR
,
Suspicious Activity Report