Most banks will request an Independent Review from their Money Services Business clients annually. Here is the reason why…
Banks, just like check cashers, money transmitters and other MSBs, are audited frequently. However, banks are audited by government entities.
GOVERNMENT ENTITIES AUDITING BANKS
Office of the Comptroller of the Currency (OCC)
Federal Deposit Insurance Corporation (FDIC)
Federal Reserve System (FRS)
As part of the banks due diligence process, it is imperative that they understand the activities of their clients, specifically those that involve cash or financial transactions. The purpose of reviewing MSBs annually is to ensure they are not facilitating money laundering or other suspicious transactions.
GOT A QUESTION OF YOUR OWN?

---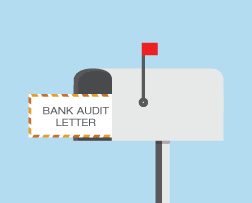 ---
Tags:
Anti Money Laundering
,
Check Cashers
,
Due Diligence
,
FDIC
,
Federal Deposit Insurance Corporation
,
Federal Reserve System
,
FRS
,
Independent Review
,
Money Services Business
,
Money Transmitters
,
MSB
,
OCC
,
Office of the Comptroller of the Currency
,
Third Party Independent Reviews