Every bank has their own requirements for opening a Money Services Business (MSB) account. The first step to acquiring an MSB bank account is getting organized and completing an application.
APPLICATION ITEMS
When completing an MSB bank account application, it is important to gather the proper items. The application will typically ask for, but won't be limited to:
Owner information
Business information
Proof of licensing/permits
Services offered
Bank statements
A copy of compliance documentation
BSA/AML COMPLIANCE PROGRAM
MSBs are considered high-risk businesses by banks. Due to being high-risk, you will at minimum need to have a:
Current BSA/AML program
Designated compliance officer
BSA training program for employees
Current independent review
ADDITIONAL DOCUMENTS
In addition to the items listed above, the bank may also ask for:
Flow of funds
Risk assessment
References or agent verification letters
After you complete and submit your application, it will be reviewed by the bank.  They will determine if you are approved or not.
If you have any questions or need assistance while applying for an account, feel free to email us at info@CapitalComplianceExperts.com or call 855-922-4325 to speak with an expert!
GOT A QUESTION OF YOUR OWN?

---
10 Reasons You (MSBs and FSCs) are Being Discontinued or Declined by Your Bank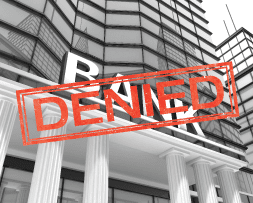 ---
Tags:
AML
,
Anti Money Laundering
,
Bank Account
,
BSA/AML Risk Assessment Review
,
Compliance Officer
,
Employee Training
,
High Risk
,
Independent Review
,
Money Services Business
,
MSB
,
MSB Account
,
Risk Assessment
,
Third Party Independent Reviews